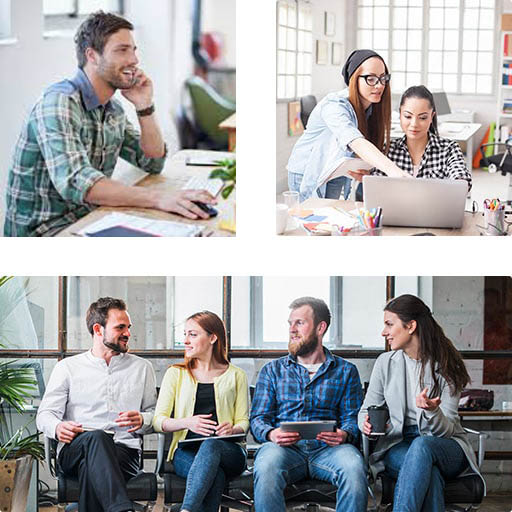 The Best Choice For Your Successful Business!
Synergist Software Solutions Pvt Ltd delivers digital transformation and technology services from ideation to execution, enabling Global 100+ clients to outperform the competition. "Born digital," Synergist Software Solutions takes an agile, collaborative approach to creating customized solutions across the digital value chain.

Digital Transformation
Cloud Services
Our deep expertise in infrastructure and applications management turns IT into a strategic asset. Whether you need to run your business more efficiently or accelerate revenue growth, Synergist can get you there.
Synergist Software Solutions Pvt Ltd builds and maintains a pool of skilled resources that can be made available to our customers quickly.
Distributed computing is the utilization of processing assets (equipment and programming) that are conveyed as an administration.
Synergist Software Solutions Pvt Ltd is a software test consulting and service company. we help our clients, worldwide, to plan their investments.
Creative Solutions
Synergist Software Solutions Pvt Ltd, a leading IT service provider in India is proficient in simplifying the client demands with sustainable and personalized IT solutions globally.
Synergist Software Solutions Pvt Ltd is a global company specializing in software product and technology. Synergist Software Solutions Pvt Ltd offers customized software product and IT services. We provide "cutting- edge" solutions that deliver competitive advantage to our valued clients. Our disciplined management techniques, domain knowledge and holistic approach constantly develop ways to enhance value to our clients.
My Handyman, Bayer, was very knowledgeable, had a great work ethic & was very friendly & outgoing. He dis an excellent job on my fence.
This was the 2nd time I used Fixyman for some work I had done to my home in Celebration Oklahoma. I just want to thank your great service.
Every time we have installation I receive images of what has been done, and I've got fantastic customer satisfaction service after.